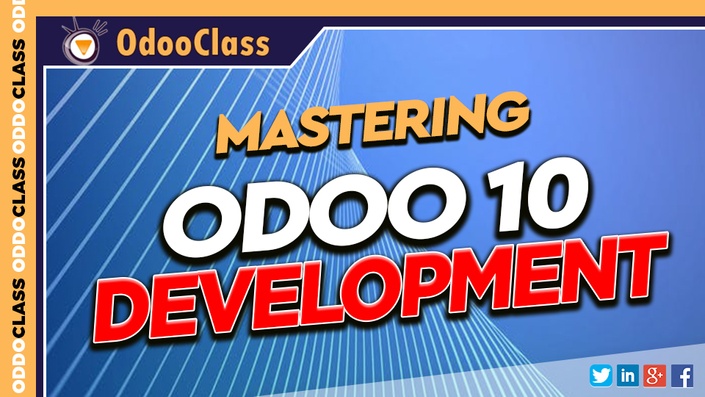 BUNDLE: Mastering Odoo 10 Development Volumes 1-4
Get the Complete Mastering Odoo 10 Development Course! Volumes 1 through 4.
The fastest way to begin learning Odoo Development starts here. From the very beginning of setting up your development environment to creating fully functioning Odoo Applications.
Get Started with the #1 Odoo Developer Video Training Course

The founder of Odoo, Greg Moss author of Working with Odoo, published the first OpenERP/Odoo training videos for OpenERP version 6. Mastering Odoo 10 Development builds on the success and is certainly one of the best paced Developer Training Courses you will find anywhere.
"If you are serious about developing for Odoo, then you must subscribe to OdooClass" - Mahesh R.

OdooClass has Thousands of Satisfied Clients

We don't just consider our subscribers to be customers. We consider them partners in helping develop and implement the best-in-class Odoo Applications. These are not technical reference videos. They are designed by Odoo developers for Odoo developers. We focus on solving real-world business problems with Odoo.

The Fastest Way to Learn Real World Odoo Development

Odoo has a powerful framework and an amazing dedicated community. Here at OdooClass we are firmly committed to helping you learn Odoo Development. Our courses are designed to get you up and going right away. And if you have development problems you can't solve? Let us know... each and every week we assist Odoo developers in making real world Odoo business applications through video training, workshops and consulting.

Volume #1 - Installing Odoo for Development
Volume one starts with what is perhaps the best Odoo development installation video available. See step by step how to download Odoo from git-hub and configure your desktop security settings to make it easy to develop in Odoo.

Download and Install Odoo 10 from the GitHub repository with all prerequisites
Test your Odoo installation and verify permissions for development
Install and configure LiClipse (Eclipse) as your development environment
Create a test custom Odoo application to verify everything is functioning properly
Who is this good for? This course is perfect for those new to Odoo or those who want to have an optimal development environment for testing and debugging.
Volume #2 - Models, Views, & Actions
Odoo provides a powerful framework that is built on an Model / View / Controller (Actions) architecture. In this video course we have worked to develop the perfectly paced course to introduce developers to building applications in Odoo.


Use scaffolding to create your first custom Odoo application
Learn to use models to extend Odoo functionality with new fields
Create a custom view to add new fields to Odoo forms
Create a new custom model from scratch
Create menus and use actions to access your new custom models
Who is this good for? Those who are new to Odoo Development and want a fast, perfectly paced introduction to building custom Odoo applications.
Volume #3: Advanced Odoo Application Development
In this video course we take your Odoo Development skills to the next level. This is a self contained course for intermediate Odoo Developers that builds on the application and training that was introduced in Volume #2.
Learn how to implement security rules to control user access
Create custom buttons and methods
Understand how to manage and control document states and workflows
Use related fields, calculated fields and expand your knowledge of Odoo models
Learn advanced techniques such as XPath to get control of your views
Who is this good for? This is the perfect course for those who understand the basics of Odoo Development and are looking to take their skills to the next level.
Volume #4: Building Web Applications
Introduced in Odoo version 8, Odoo now has a powerful website builder that makes it easy to build Odoo websites using a drag and drop interface. Unfortunately like most web development you can only get so far with using the drag and drop editor. That is where this video course comes in. Once you understand Odoo's web application framework you will be able to develop powerful dynamic web applications.

Build an Odoo web controller from scratch in less than 10 minutes!
Learn to use Odoo's templates to separate business logic from your web page
Integrate with Odoo's back-end models to build powerful web applications
Learn how to use QWeb to format your templates and get control over page layout
Who is this good for? Odoo developers who wish to create powerful business web applications.
Your Instructor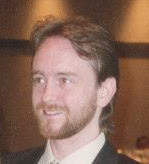 Greg Moss started working with personal computers at 12 years old. At age 15, he wrote his first paid business application, a loan management application for First American Acceptance Corporation. A few months later Greg developed a statistical application to process surveys for John A Logan College. Now more than 30 years later, Greg has produced hundreds of commercial applications and training courses, and has been involved in numerous enterprise application projects.


---
In addition to completing degrees in Business Administration and Information Systems Design, Greg is a Certified Information Systems Auditor, a Six Sigma Black Belt, and holds an Information Assurance Certification from Carnegie Mellon University. In addition to his successful consulting practice, Greg has worked in positions as a Chief Information Officer (CIO), Chief Executive Officer (CEO), and excels in delivering technology-enabled growth to companies. He is an experienced digital marketer and focuses on real-world results and solutions.
Greg is the founder of First Class Ventures, LLC and OdooClass.com. Over the past 8 years Greg has produced over 200 video courses covering business application development and game design.
Greg is the author of Working with Odoo, Working with Odoo 10, Working with Odoo 11, Working with Odoo 12, and Learn Odoo.
Courses Included with Purchase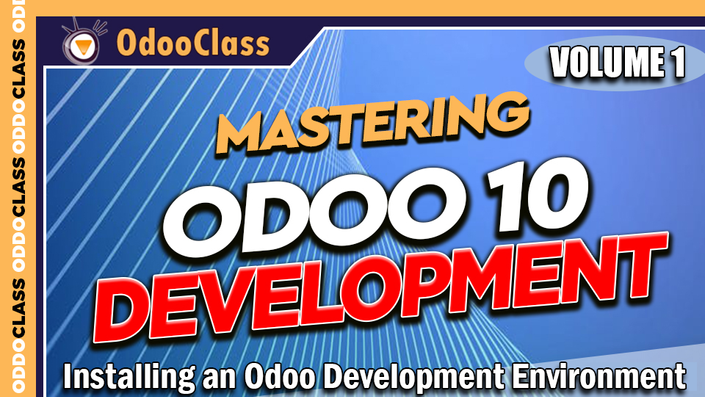 Installing an Odoo Development Environment - Mastering Odoo 10 Development
Starts at the very beginning setting you up with a fresh installation of Odoo specifically configured for working with LiClipse (Eclipse) IDE.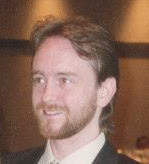 $50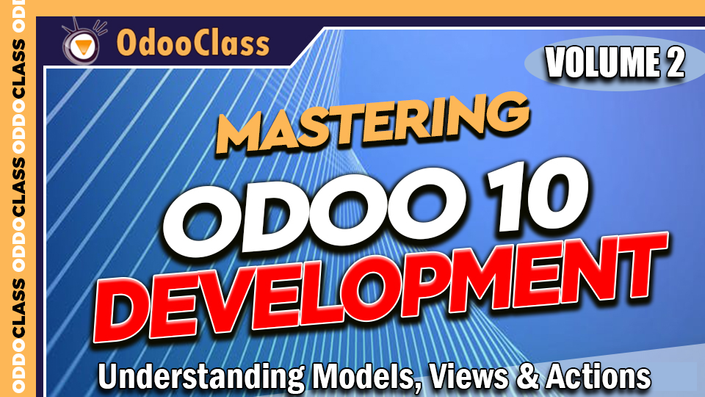 Understanding Models, Views & Actions - Mastering Odoo 10 Development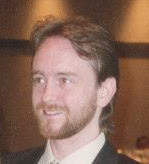 $50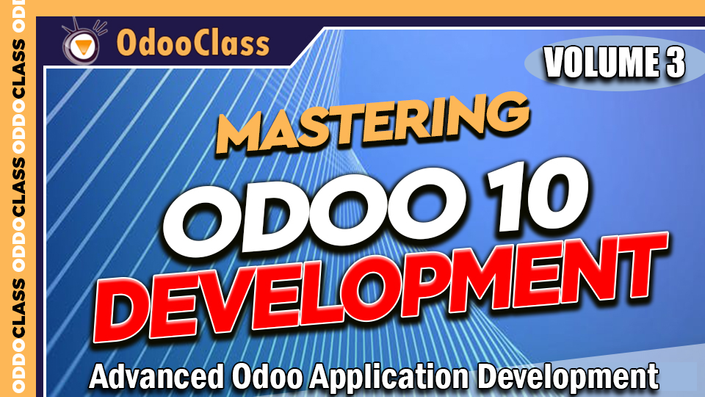 Advanced Odoo Application Development - Mastering Odoo 10 Development
This is the perfect video course for those who understand the basics of Odoo development and are looking to take their development skills to the next level.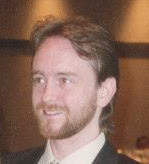 $50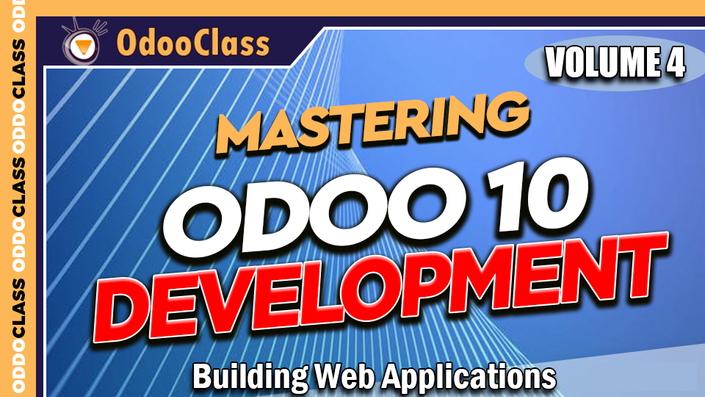 Building Web Applications - Mastering Odoo 10 Development, Volume 4
Use Odoo's powerful web development framework to create a web application using web controllers and web templates.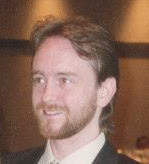 $79
Original Price: $229
Frequently Asked Questions
When does the course start and finish?
The course starts now and never ends! It is a completely self-paced online course - you decide when you start and when you finish.
How long do I have access to the course?
How does lifetime access sound? After enrolling, you have unlimited access to this course for as long as you like - across any and all devices you own.
What if I am unhappy with the course?
We would never want you to be unhappy! If you are unsatisfied with your purchase, contact us in the first 30 days and we will give you a full refund.